We recently received a request to engrave a vector image on a light switch cover. At first it seemed like a bizarre idea but it came out to be quite an interesting piece – very original switch plate. You can see it engraved below and feel free to visit Laser Engraving page to see other examples of engravings.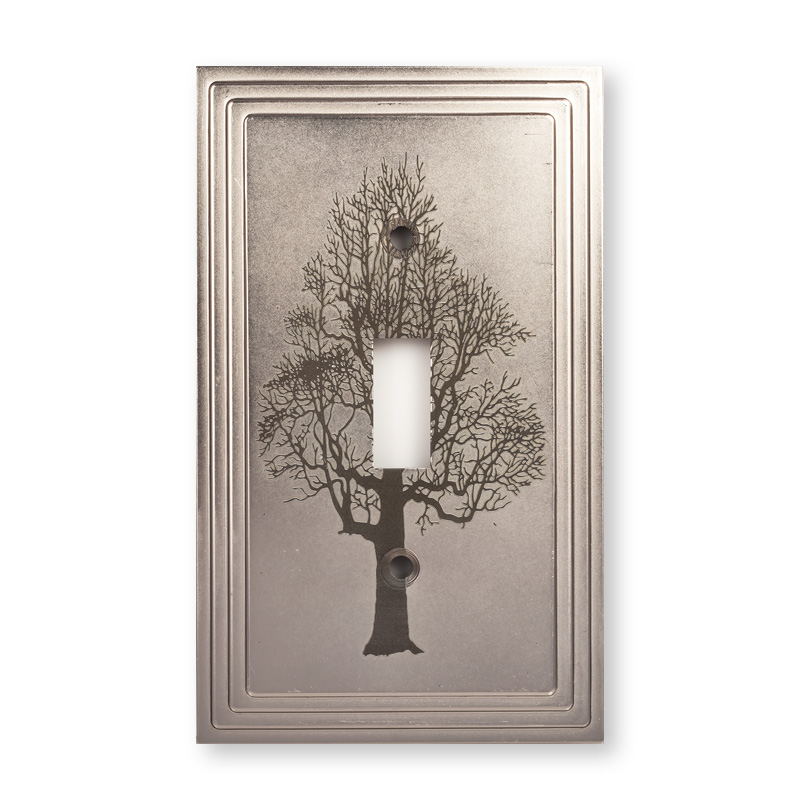 We decided to expand the range of services with regard to engraving. Of course jewelry engravings are still the most common type of requests, but we don't restrict our services just to jewelry.
Any font, vector image or language can be laser engraved or laser marked by Xomox, and we engrave all metal surfaces, including precious and non-precious metals (i.e. steel, aluminum, copper, gold and silver.)
Be it a silverware set that a customer wants to be engraved with his initials, or a set of 20 iphones that a local company wants to label with laser engraved logo – we do it all.
One can engrave a stainless steel travel mug, or a lock, or an ipad with an inscription for birthday of someone close, or just anything original we haven't done yet.